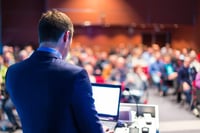 I will be visiting VMworld in Las Vegas next week, along with many other ESG staff. Here are my thoughts on what we may see and what matters:
VMworld 2016 in Las Vegas promises to be an event where we see VMware make proclamations of how it continues to evolve in a changing world. When we get to see previews of technologies that may be productized, we await the following year to see whether those ideas have turned into products or remain in the research stage.
This year, we look forward to seeing how far the concept of NSX Everywhere has progressed, and what new technologies are coming out of the Cloud Native team, such as follow-ons to vSphere Integrated Containers and the Photon Platform.